A Different Kind of Spa Experience
We're not your average spa… SLOCO is a highly rated, team based Wellness Spa. From sustainable cork flooring to alternative energy use, we care about the wellbeing of our guests and the planet. Our goal is to provide high quality, customized services by well trained professionals.
RESULTS ORIENTED, CUSTOMIZED TREATMENTS
Forget the daunting menu. You share your goals, and we'll design a treatment or wellness program just for you. Massage away pain, care for your skin and sweat it out in our infrared sauna.
HIGHLY PERSONALIZED EXPERIENCE
Allow our team to create treatments as unique as you, based on your consultation. Choose your desired service, such as a facial or massage, pick your music playlist from our menu, then mix and match enhancements to customize your SLO spa experience!
Our relationship with our guests extend beyond their time on the table. With each visit, our team will provide home care recommendations to help you maintain the results of your visit by bringing a little bit of a spa home with you!
Full Spectrum Infrared Sauna
SLOCO's Full Spectrum Infrared Sauna offer 7-10x's greater detox than a conventional sauna, helping you
lose weight, get relief from pain, improve circulation and rejuvenate your skin.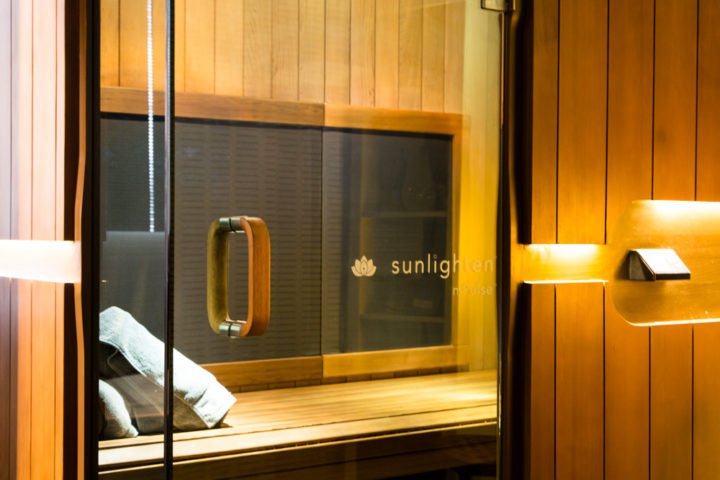 Relieve Pain with Hemp-Based CBD Treatments
Get relief from chronic aches, pains and stiffness with the help of two natural remedies new to SLOCO! Fight inflammation and help your body heal with hemp-based CBD sore body massage or try the CBD Salve-ation massage enhancement!
Your Selfcare Prescription
Give your body and mind the break it needs to keep up with the stress of everyday life and save money while doing it with a Wellness Spa Membership.
WELLNESS SPA MEMBERSHIP
60 min Custom Massage OR

60 min Customized Pure Results Facial OR

4-Pack of Infrared Sauna Sessions
EXPERIENCE GUILT FREE SELF CARE
(805) 439-2515
SLOCO Massage & Wellness Spa
1957 Santa Barbara Ave.
(between Upham & High)
San Luis Obispo, CA 93401