SLO's Eco-Friendly Day Spa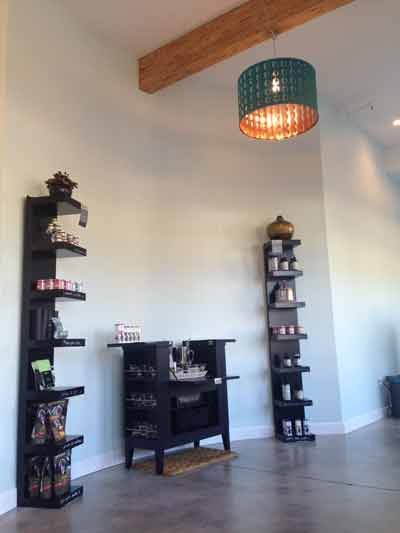 We're not your average spa...
We exist to be a resource for helping you achieve your health and wellness goals by offering massage therapy, skincare services, detox therapies and yoga. If we can't help you, we probably know someone trustworthy who can. We're not you're average spa…
Environmental Wellness
SLOCO Massage & Wellness Spa is located in the Historic Railroad District in San Luis Obispo. Your body will thank you for visiting us, not only for our services, but also for our healing environment. We chose zero VOC paint and natural cork floors to help keep the air you breathe clean, and even used LED lighting to help save natural resources.
We've Earned the Stamp of Approval
Our team will treat you to an incredible service that is not only relaxing, but truly therapeutic. Our "Intuitive Massage" is tailored to your needs using a blend of different techniques influenced by Swedish, deep tissue, sports massage, trigger point and many other modalities, to provide effective strokes that make the most out of your time on the table. By using our intuition, we only use as much pressure as your body responds to. You may feel like you just worked out, but we'll never leave you feeling bruised and battered.
Detox for Transformation
SLOCO Massage & Wellness Spa doesn't stop there. In order to help you create a platform for better health, we also offer several treatments to help you manage stress and help aid the body's natural detoxification process. Our Infrared Healing Table can reduce stress levels by 73% while increasing circulation, reducing pain and stiffness, as well as countless other health benefits. Our IonCleanse Foot Detox Baths rids your body of toxins, allow those stubborn injuries to heal quicker and make you feel healthier, happier and lighter on your feet. We also have a range of organic and non-toxic products to help jumpstart your detox lifestyle.