Eco-Friendly Features of Our Spa
Some spas spend absurd amounts of money on fancy tile, lavish interior design and environmentally unfriendly features. Here at SLOCO Massage & Wellness Spa, we decided to take things another direction... We are using the interior of our spa to educate our clients on the importance of keeping the environment in mind, not only for the future of our planet, but also for our health!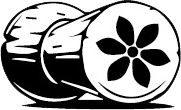 Natural Cork Flooring
Cork flooring is great for dampening sound and reduces impact on the joints, providing extra comfort for you and our massage therapists, so that they can serve you better. It is even hypo-allergenic and comes from a renewable resource, so it is not only great for your immune system, but also respects the environment.
We support local business. Thanks Green Goods!

Zero V.O.C. Paint
According to the EPA, paint is considered one of the top five hazards to human health. Don't hesitate to take a deep breath in here, though… Our walls are covered with zero V.O.C. paint, helping keep the air you breathe clean and promote environmental wellness.
We support local business. Thanks Warnes!

LED Lighting
Did you know that on average, up to 40% of a building's electricity use is accounted for by lighting? That's why we chose ENERGY STAR Certified light fixtures, fitted with low wattage LED light bulbs. It's just another way we're trying to shed some light on how easy it is to save resources and promote environmental wellness.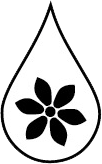 Water Smart
Did you know that 30% of the average household's water bill is accounted for by toilet flushes? The reuse of this soapy water to refill the bowl helps in saving gallons of water each day. We use a retrofitted sink basin breaks the chain of germ transmission and reduces illness by delivering a touch-free hand wash with every flush.
We also have a super efficient front loading washer and use microfiber sheets which require less water than standard massage sheets.
SLOCO Massage & Wellness Spa is proud to be a Clean Energy business and EPA Green Power Partner. By supporting local wind and solar projects through national clean energy provider Arcadia Power, we are helping to reduce America's dependence on dirty fossil fuels. SLOCO Massage & Wellness Spa is committed to building a brighter future for everyone by using renewable power, supporting local green jobs that cannot be outsourced, and fighting pollution and climate change.
To sign up for Clean Energy and receive a gift card to SLOCO Massage & Wellness Spa, check out our referral page!