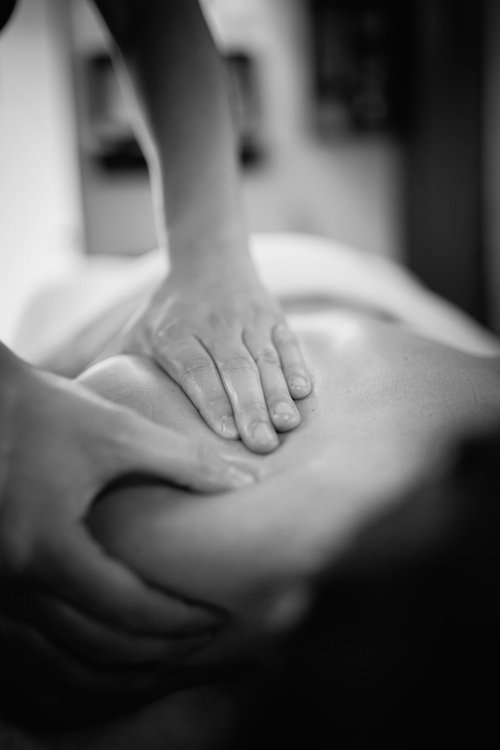 Intuitive Massage Therapy in SLO
If you've ever found yourself wondering what style of massage your aching muscles need, then you should experience our signature Intuitive Massage. Our clients are often in awe of the results of their intuitive massage, and float out of the therapy room feeling enlightened by the effects of this healing art.
Our Certified Massage Therapists will treat you to an incredible massage that is not only relaxing, but truly therapeutic. Our Intuitive Massage is tailored to your needs using a blend of different techniques influenced by Swedish, deep tissue, sports massage, trigger point and many other modalities, to provide effective strokes that make the most out of your time on the table. By using our intuition, we only use as much pressure as your body responds to. You may feel like you just worked out, but we'll never leave you feeling bruised and battered.
40 min. | $70
80 min. | $115
60 min. | $90
100 min. | $140
"Couples Massage" isn't just for couples! Enjoy our Touch for Two and share your spa experience with someone you care about. Click to learn more.