Ashiatsu Oriental Bar Therapy in SLO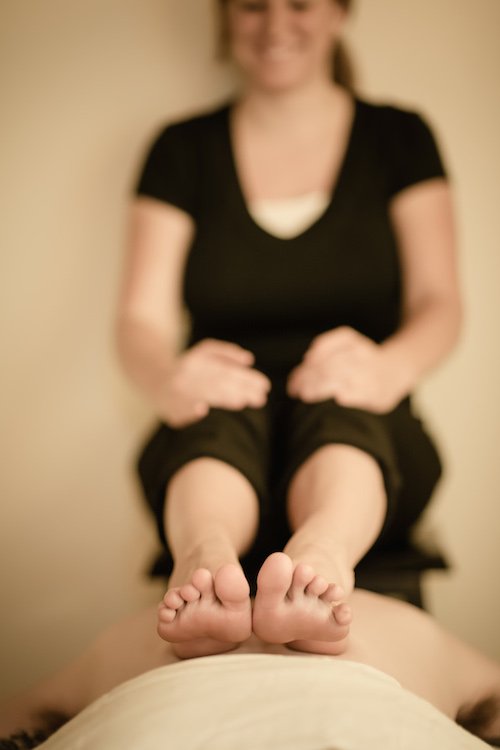 This creative style of massage allows the practitioner to give continuous deep tissue pressure with their bare feet, providing incredible results. The foot is a much broader surface than the hand, so deep work can be administered without feeling bony or prodding. Ashiatsu Oriental Bar Therapy was founded by Ruthee Hardee in 1995; however the inspiration came from other forms of barefoot massage that Ruthee had seen in her travels.
This original Western barefoot massage technique uses compression effleurage strokes that glide over the body. Hardee carefully designed specific strokes, centrifugal and centripetal movements to encourage a deep state of relaxation while manipulating the tissue to provide incredible results. Just 40 minutes of an AOBT massage is equivalent to two hours of deep tissue work done by hand.
Natasha learned Ashiatsu directly from the founder, Ruthie Hardee in Denver, Colorado in 2012, ensuring that you have a safe and effective deep tissue, Ashiatsu experience.
Information courtesy of DeepFeet.com.
*Not currently available at SLOCO Massage & Wellness Spa.