Chair Massage + Wellness Programs
Consider us your on staff Massage Therapists + Wellness Advocates !
Request a Quote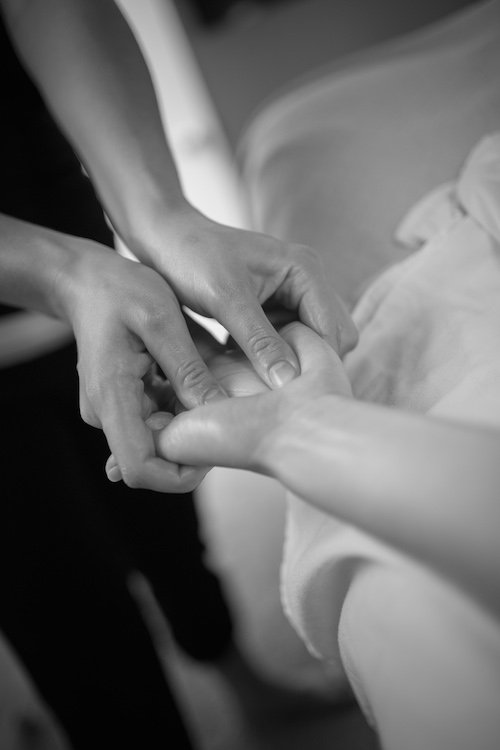 Customize Your Wellness Experience
Did you know that Sloco offers more than just clothed massage at wellness events? Mix and match any of the following services for a unique experience!
Dry Salt Therapy
Normatec Compression
Ear Seeds
Localized Cryotherapy
Rapid Recovery
Healthy people make fewer mistakes. Healthy people work faster. Real health results in high levels of productivity. People who are so healthy that they are happy make a business grow from marginal financial success to share-the-wealth levels of financial success. There is absolutely no question that healthy people make for a financially expansive workplace.
Let's face it; work is stressful. A little bit of stress is a good thing. Too much though can start the vicious cycle of constantly being sick and tired (and tired of being sick). This leads to making more mistakes, working less efficiently, having a shorter attention span and in turn the inability to retain a lot of information. Productivity goes down, absenteeism goes up.
The only way to minimize these issues is to address the problem: stress.
The perfect solution: massage.
Not only does it cut stress hormone levels in half, but it also helps relieve tight, aching muscles and reduce the likelihood of repetitive stress injuries, such as carpal tunnel syndrome. Employees will feel good about coming to work and happy to be working for an employer who cares about their mental and physical wellbeing. Performance and productivity will go up and the turnover due to stress will go down.
So, introduce massage therapy to your employees and experience the transformation.
Flexible payment options are available.
– Employer Sponsored
– Co-pay (employee and employer split)
– Employee Sponsored
Please give us a call at (805) 439-2515 for a quote or to learn more about our creative and affordable corporate wellness programs for companies of all sizes. Now accepting credit card, local check and cash. Advanced notification required for insurance and scheduling purposes. Package deals are available!