Sleep @ Sloco
San Luis Obispo's Overnight Spa Experience
This unique spa experience is an overnight service, designed to help you get the healthy sleep you crave. Sip on a custom Naturopathica herbal elixir in this 700 sq. foot private relaxation lounge, to welcome sleep before crawling into bed.
A special pad, called the BioMat Orgone, relaxes your body and quiets your mind by using infrared waves and negative ion therapy, giving you the best rest you'll ever have in your own private SPApartment!
Benefits of the BioMat Orgone
Aids natural detoxification • Relieves stress & anxiety • Improves sleep patterns • Reduces inflammation • Eases joint pain and stiffness • Improves circulation • Alleviates tension headaches • Reduces allergy symptoms • Improves immune system • Aids weight loss • Increases flexibility
Sleep is one of the most important things our body and mind need to stay healthy and happy, yet millions of adults struggle with getting to sleep, staying asleep or just getting quality time to rest. At Sloco, our goal is to help you break the cycle and get out of "sleep debt."
Using a combination of ancient healing arts combined with modern technology, you'll be able to quiet anxious thoughts, decrease stress levels and reduce pain so that you can get to sleep. The amethyst BioMat Orgone uses far infrared technology and negative ion therapy to help your body rest, detoxify and rejuvenate.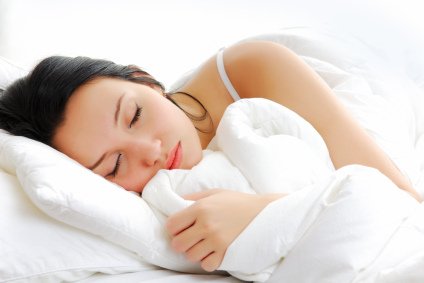 How does the BioMat Orgone make you feel?
You know that feeling where you're in this wonderful place between being consciousness? It's that deep state of relaxation that makes you feel like you're in the clouds… Well, that is exactly what some time on the BioMat Orgone will do for you. One of the things that causes this sensation is the Infrared Therapy. This comforting warmth penetrates up to 8″ of tissue, gently melting your tension, even in those deep, stubborn muscles. The temperature can be adjusted for each person's comfort.
What exactly is an overnight spa experience?
Your check in time will usually be between 3-7pm, however, that doesn't mean you have to crawl into bed just yet. You'll have access to your private SPApartment so you can come and go as you please.
Once you check in, you'll receive the Sloco VIP Welcome! That means a private consultation and education session while sipping on kombucha to help you better understand the awesomeness that you will experience during your Sleep Therapy session.
When you're ready for your Sleep Therapy to begin, you'll turn on the BioMat Orgone to your desired temperature. While the BioMat is warming up, you can prepare your Naturopathica Herbal Elixir and enjoy a cup of sleepy goodness before crawling into bed.
We encourage you to wake up naturally, and just ask that you check out before 11am.
Can everyone benefit from this treatment?
All guests can enjoy the benefits of infrared therapy except for those who have received an organ transplant or have an external pacemaker.