SLO Facials & Skincare
Who says you have to sacrifice your health for beauty?
Skin is our body's largest organ, and protects everything inside of us. Your skincare routine is equally as important as eating well, exercising, and sleeping. Regular facials can maximize your skin's barrier function, while also giving you a healthy glow!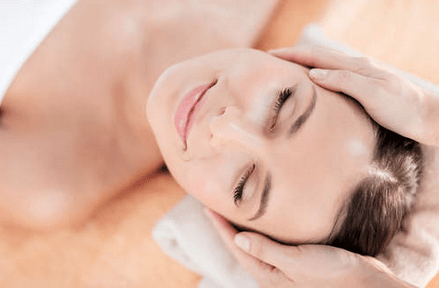 The Detox Skin Spa Experience
Our skin reflects our internal health and for that reason, it's just as essential to cleanse from the inside in order to reduce impurities. Our passion for helping the body detox is what makes our skin spa different from others. We can help promote clearer, glowing skin both outside and in with the help of our detox therapies.
A Custom Results-Oriented Experience
Allow our knowledgeable estheticians to design a facial based on your skins needs, which are ever changing due to factors like weather and lifestyle choices. You relax while the experts take care of the rest to help you get the best results possible.
Amazing Home Care for Lasting Results
Our goal is helping your skin to naturally glow, and a key part of making that happen is home care. Our estheticians strive to help you make your skin look its greatest by creating an effective regimen to use at home between facials.
Clean, Organic Skincare
We believe in using products that are not only good for you, but good for the environment. At SLOCO, we have partnered with Naturopathica to bring our guests results that they can feel good about. Naturopathica Facials at SLOCO can be tailored to your needs, whether you prefer for us to use only Eco-Cert Certified products, gluten free or vegan… we can do it all!
Give Your Skin What it Craves
Just like your body has cravings for certain foods, your skin has cravings too! Allow our natural skincare experts to find out what your skin desires, then create a custom facial and homecare regimen just for you.