Wellness Spa Membership
Massage, Detox & More
With our Wellness Spa Membership, you'll get more spa for less, all while receiving the benefits of some much deserved selfcare. As a member at SLOCO, you can choose from one of the following:
…all for just $75 per month with no long term commitment. And that's just the beginning!
Members will also receive:
Exclusive access to products and promotions
Special family and friends pass (see Sharing)
Membership Sign Up Request
Affordable & Flexible
Your affordable membership fee of $75 is almost like buying a gift certificate for yourself every month! Your credit rolls over until you're ready to use it and gets you access to members only offers.
Exclusive Offers
Get access to members-only pricing AND get access to exclusive promotions that can help you save even more!
Custom Membership Term
No long term commitment required! If you're not loving your experience, you may cancel anytime with 30 days notice. No cancellation fees. No restricting contract. No hassle.
Share the Perks
Can't make it in one month? Share the perks with a friend!
Get a New Healthy Habit
You can use your credit towards a 60 minute Intuitive Massage, 60 minute Custom Facial OR our Healing Detox Package (20 min. Infrared Healing Table & Foot Detox Ritual).
Nothing to Lose
Should you decide to stop your commitment to better health, any unused credits will remain in your wellness piggy bank. These credits won't go bad and can be redeemed at anytime, however your access to member pricing will be discontinued. There is nothing to lose by trying it out!
Member Benefits
For $75 a month you can choose ONE of the following treatments:
· 60 min Intuitive Massage
· 60 min Truly Natural Custom Facial
· 20 min Infrared Healing Table + IonCleanse Foot Detox Ritual
Members will also receive:
· Exclusive access to products and promotions
· Special family and friends pass (see Sharing)
Membership Term
We want to earn your business every month, so for that reason, our membership goes month-to-month. If you want to cancel, you must give us 30-day notice. All membership credits are non-refundable.
Rollover
Members may rollover any unused services to the following month with a limit of 2 roll over months, after which the membership will be placed on hold and the member will have 60 days to use their services.
Sharing
Members may share their member-pricing. A guest may only benefit from member-pricing once per a 12-month period when not enrolled in the program.
Appointment Cancellation
A 24-hour notice is required on any appointment cancellation. For any missed or late-cancelled appointment, members will be charged 50% of the cost of the scheduled service. This will enable the member to keep their prepaid service for that month.
Membership Cancellation
You can choose to cancel your membership at any time with a required 30-day notice. Upon termination, your accumulated services will be deemed non-refundable and will expire 60 days after cancellation.
Freezing
Memberships can be frozen two times in a 12 month period for a maximum of 3 months at a time.
Upgrading
Members can opt for a longer appointment by paying the difference in price at the time of their appointment.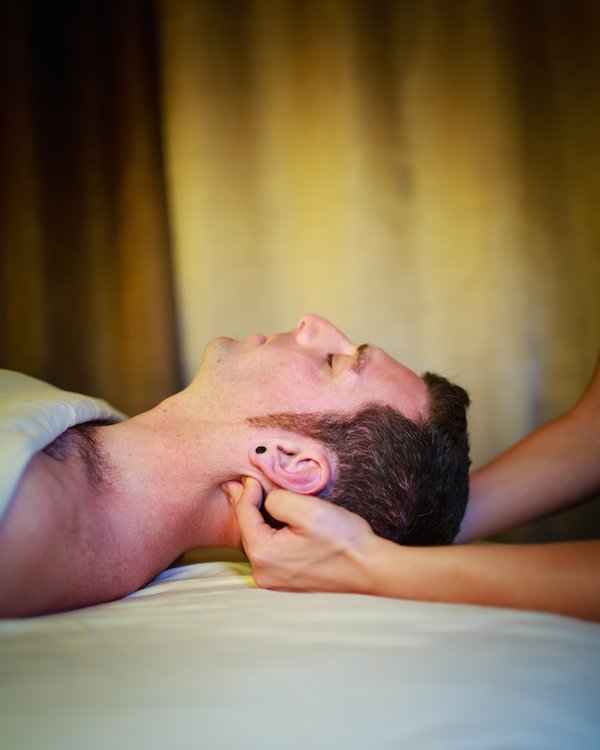 Top 5 Reasons You Should Receive Regular Massage
1. Experts estimate that 80-90% of disease is stress-related. Massage has been proven to cut stress hormone levels in half. Take better care of yourself by making the commitment, but we'll do all the work!
2. Studies have shown that spending 1 hour under the hands of a skilled practitioner is equivalent to your body getting 8 hours of sleep. After receiving a massage from me, many clients also seem to carry over the benefits and sleep better at night.
3. More clients than we can count have returned to SLOCO Massage for increased therapeutic benefits. That being said, you know you're getting quality service at a discounted rate.
4. The benefits of massage are cumulative; the more you receive massage, the more you benefit from it. Someone who comes in for frequent massage therapy sessions will have longer lasting results, and body will be relieved of muscular tension quicker than someone who only receives massage occasionally.
5. Massage is not only effective for treating injuries, but it is also helpful in preventing them. Use massage a part of your regular preventative care routine!
"People regularly make a commitment to fitness. People regularly make a commitment to changing their diet. The difference they'd experience if they regularly made a commitment to massage is mind-blowing."

– Anne Williams